Polar Plunge – Feb 5, 2022
I raised money for Camp Sunshine, a summer camp for kids with life-threatening illnesses, by getting pledges for the Polar Plunge at Lake Anne. It was about 30 degrees and sunny on the day I jumped in the lake for a good cause.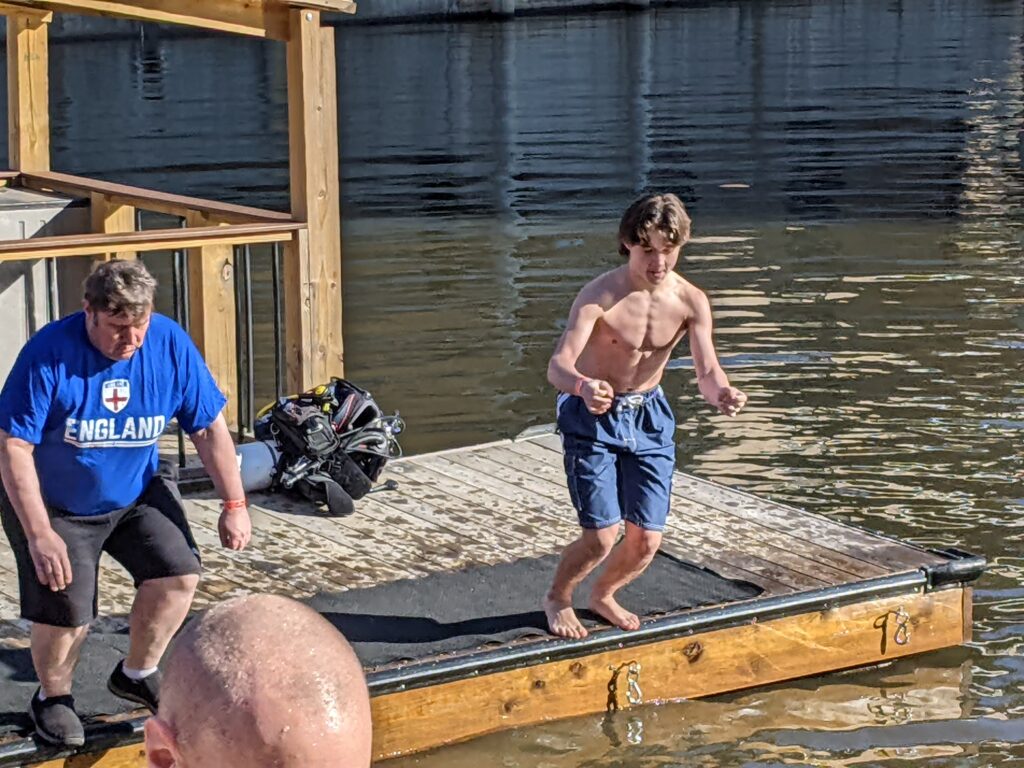 St. John's Homecoming – Sept. 11, 2022
I volunteered at my Church's Homecoming Sunday event which is the huge gathering at the beginning of the year when everyone comes for food and games after services. I worked with a small team to do the setup for the event. I loaded tables from the basement to the front lawn, helped with setting up the food and beverages, and other things the organizer needed help with.